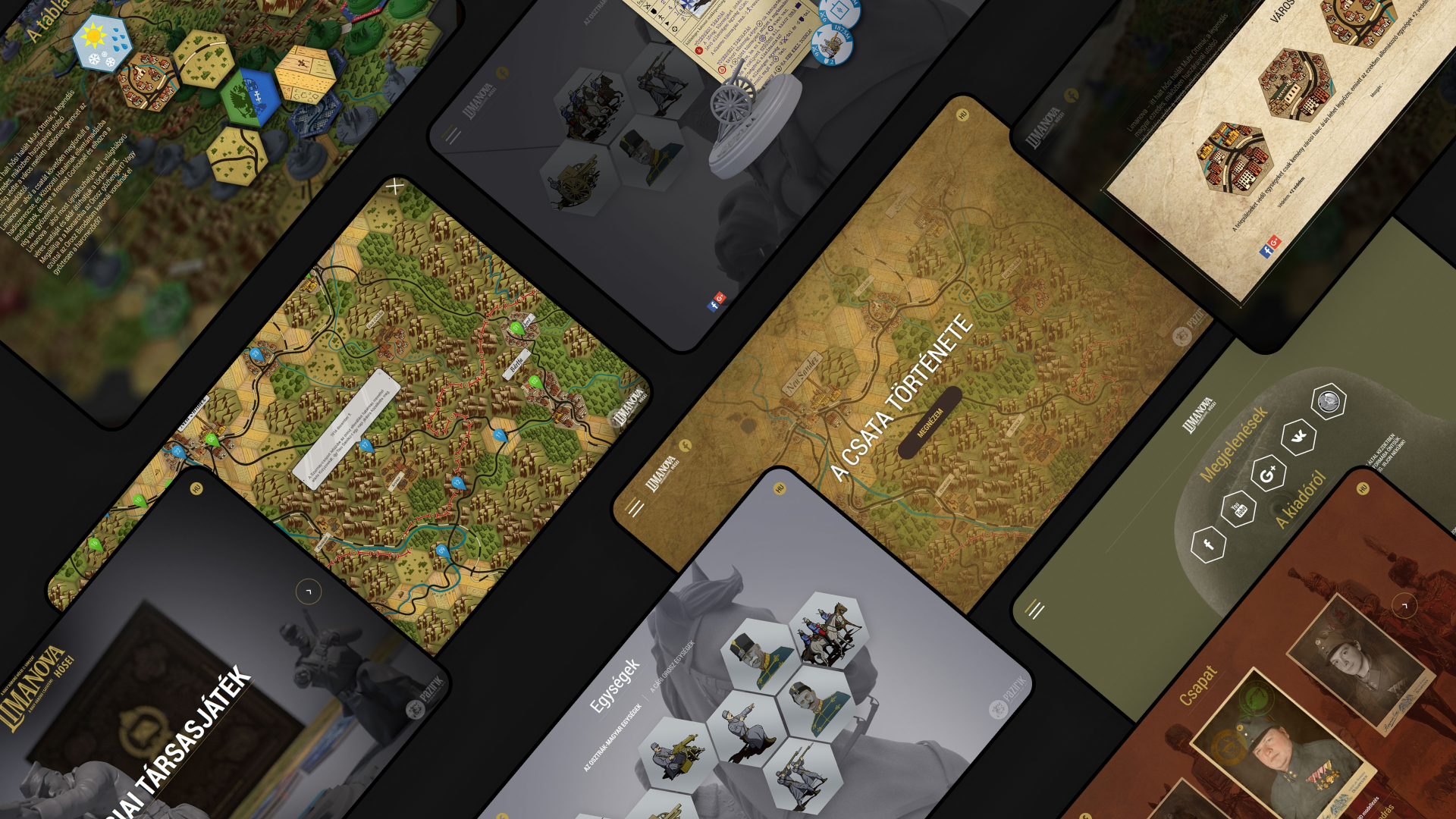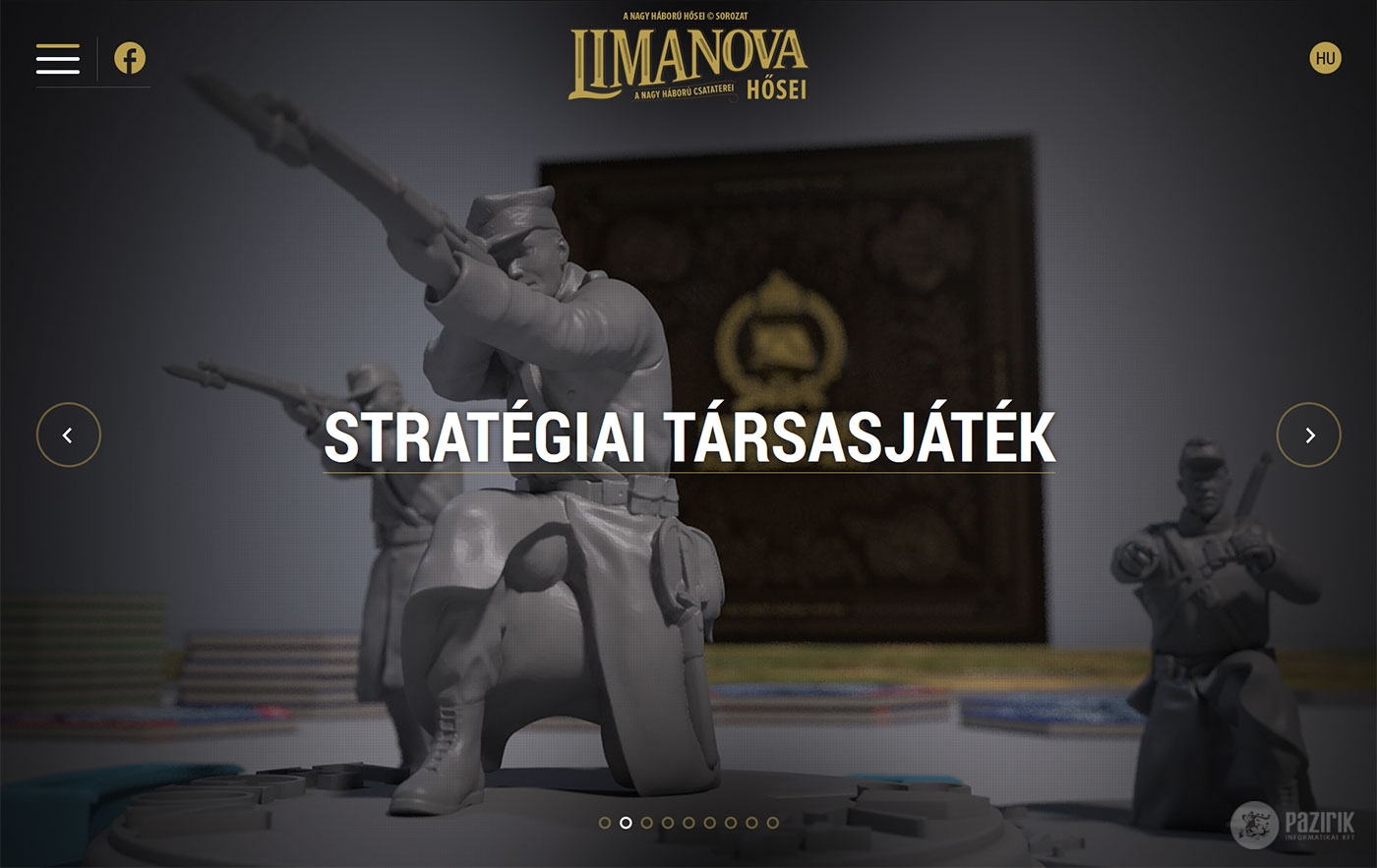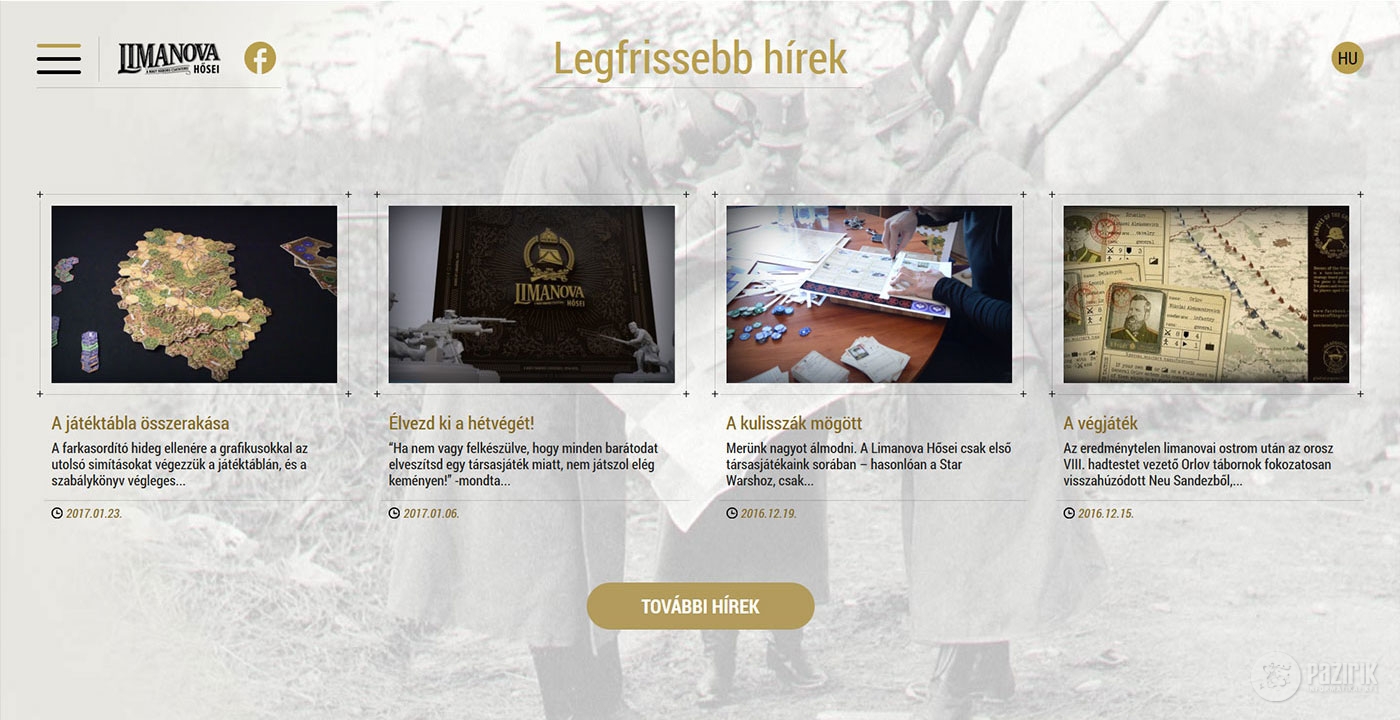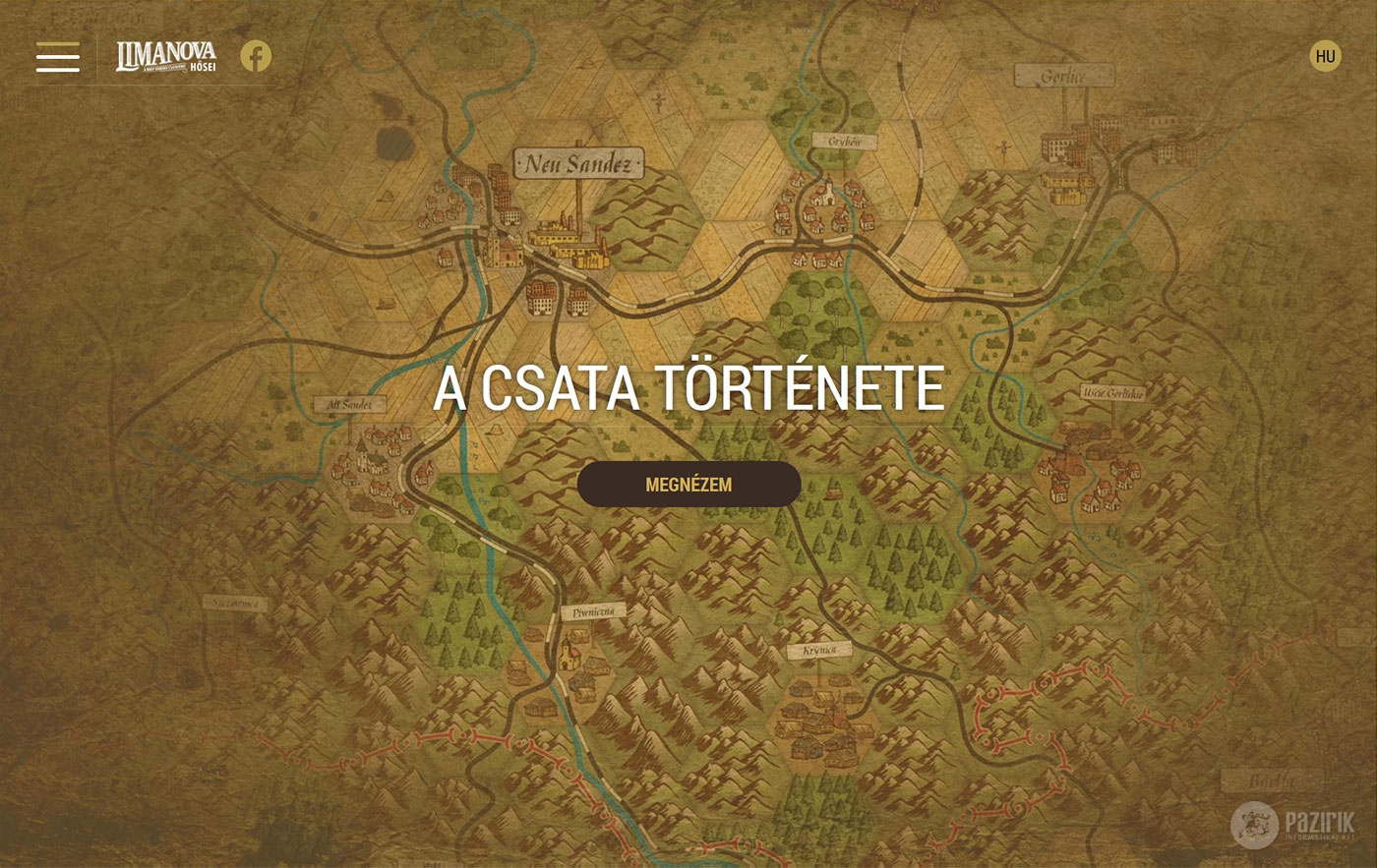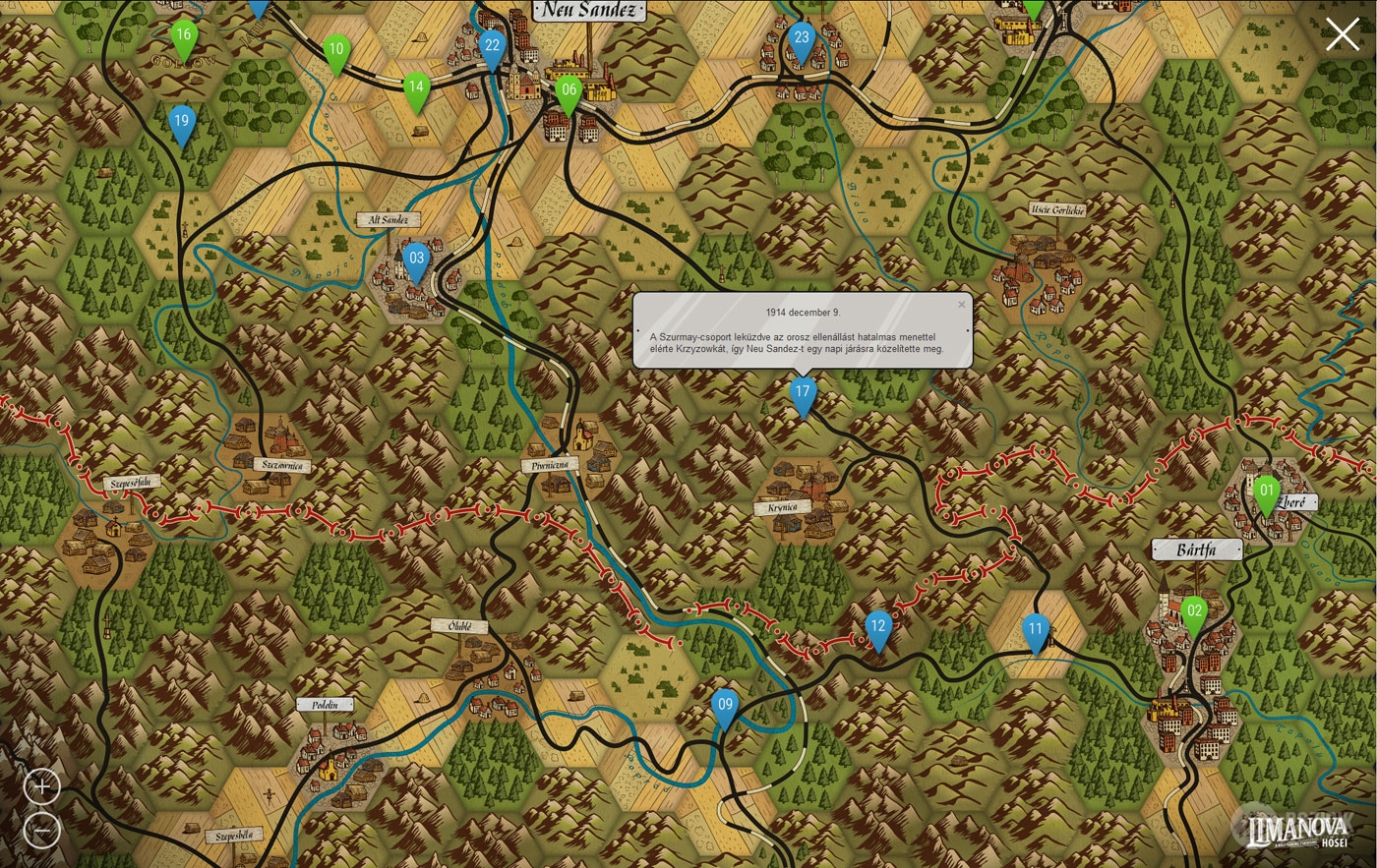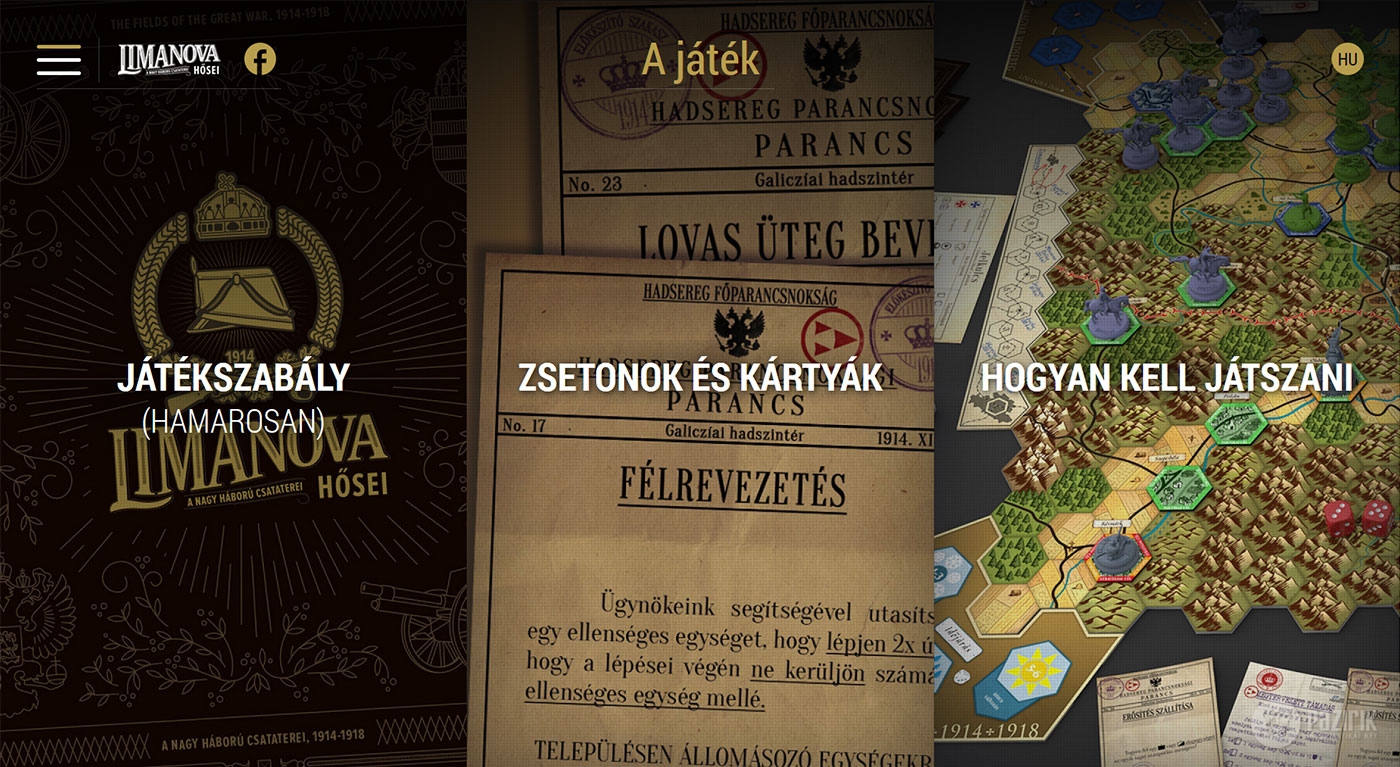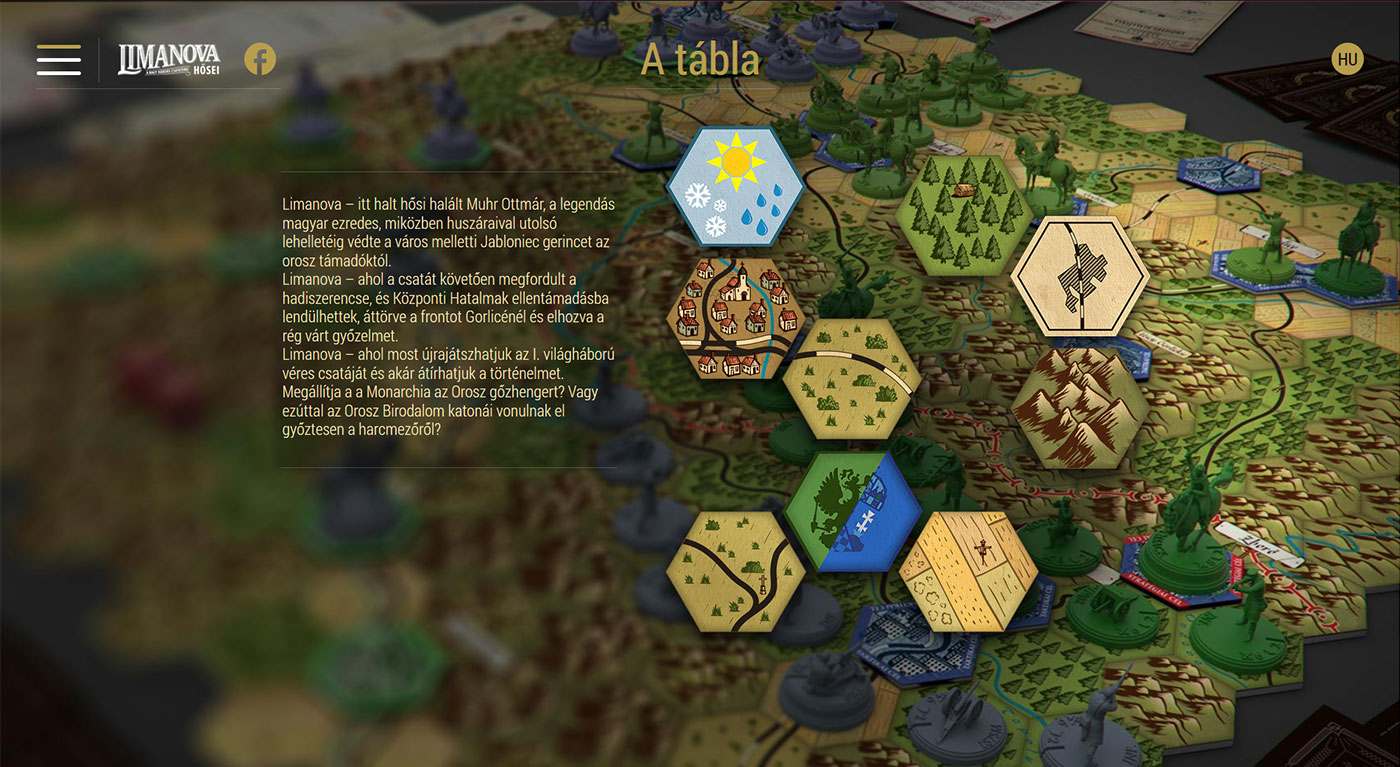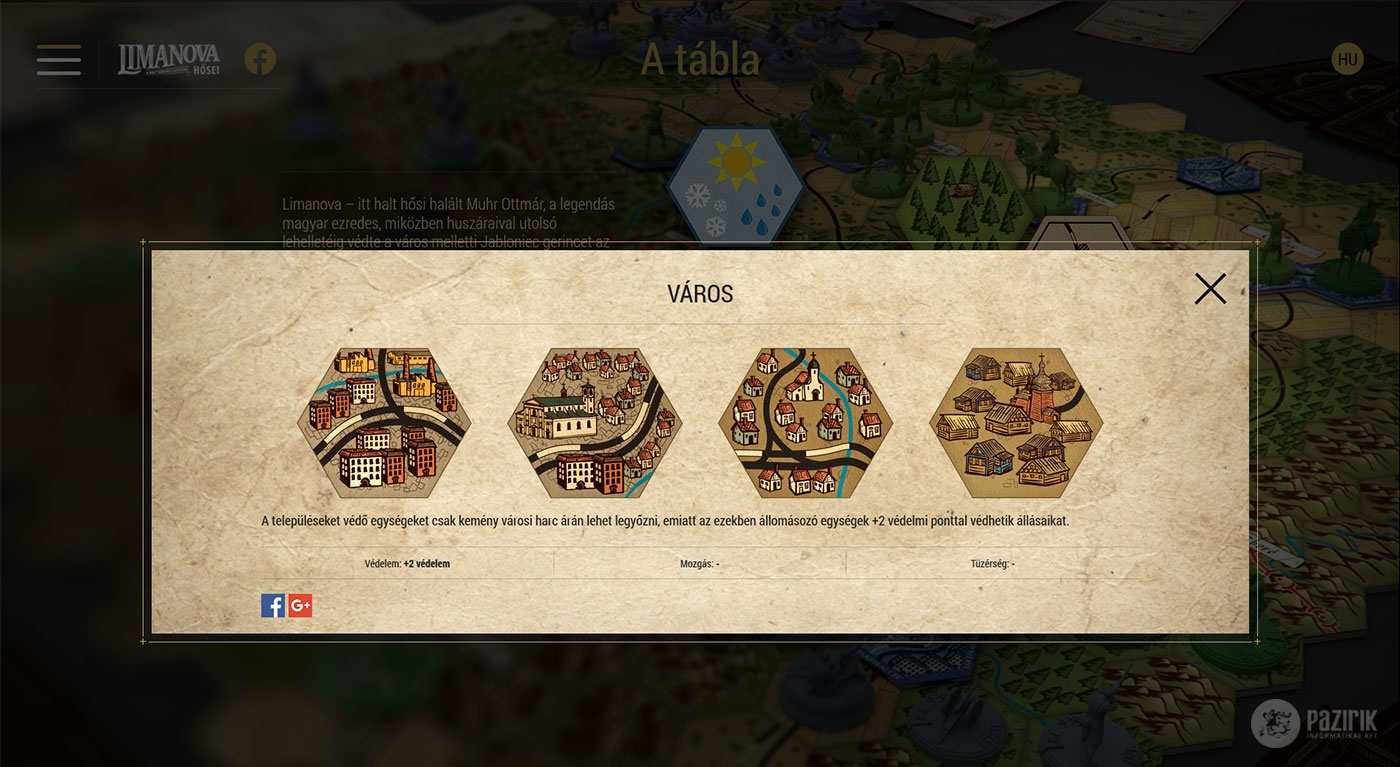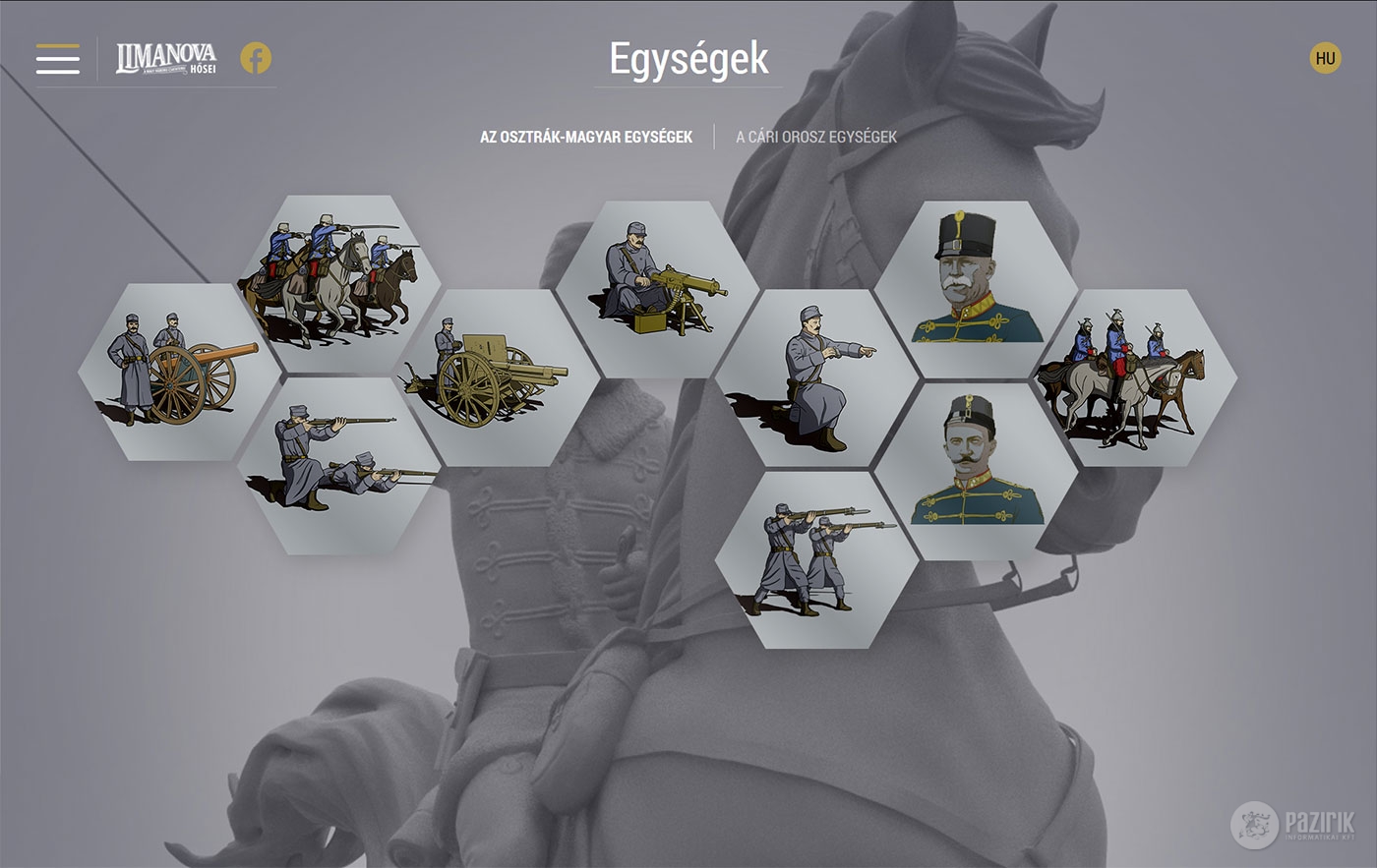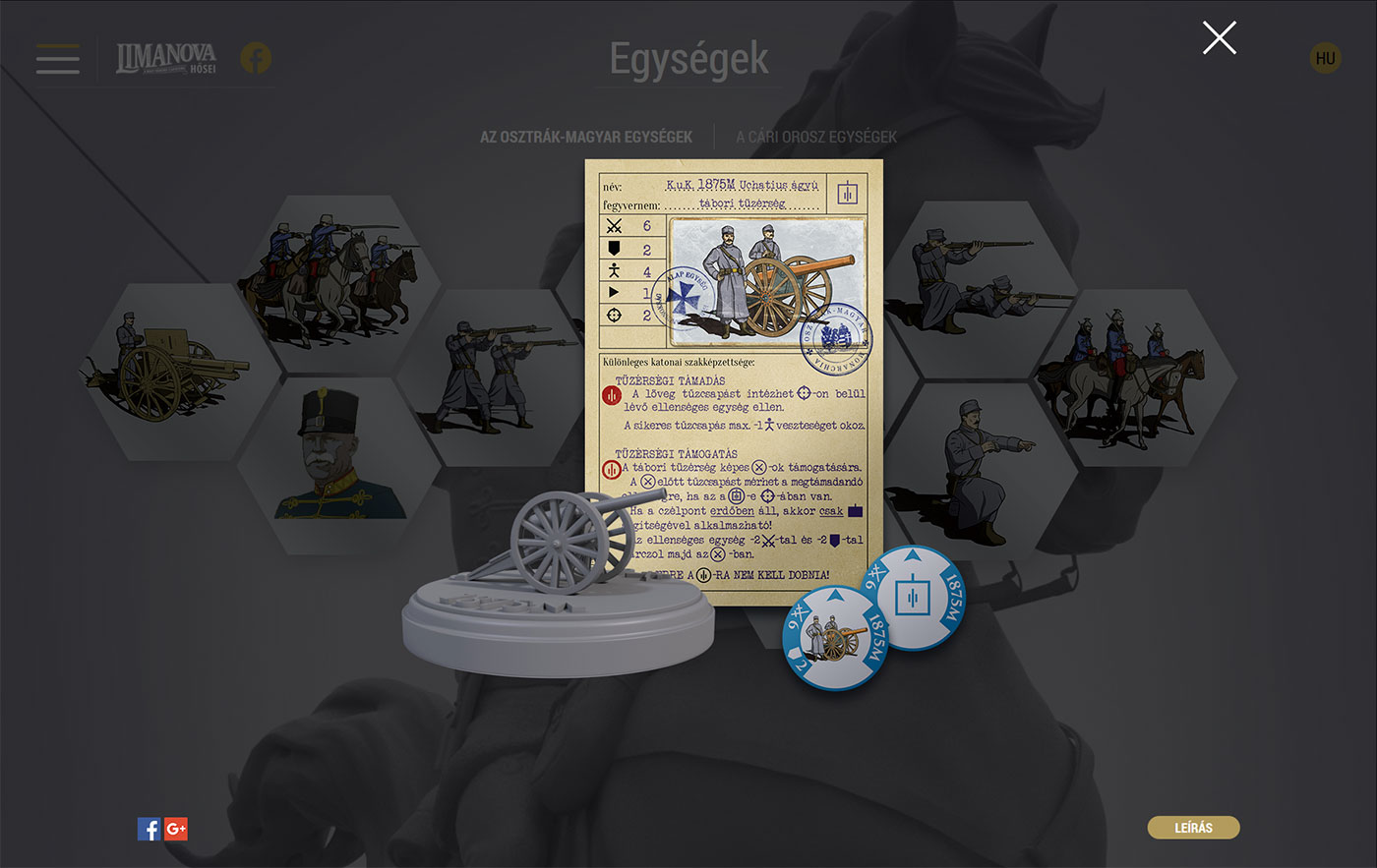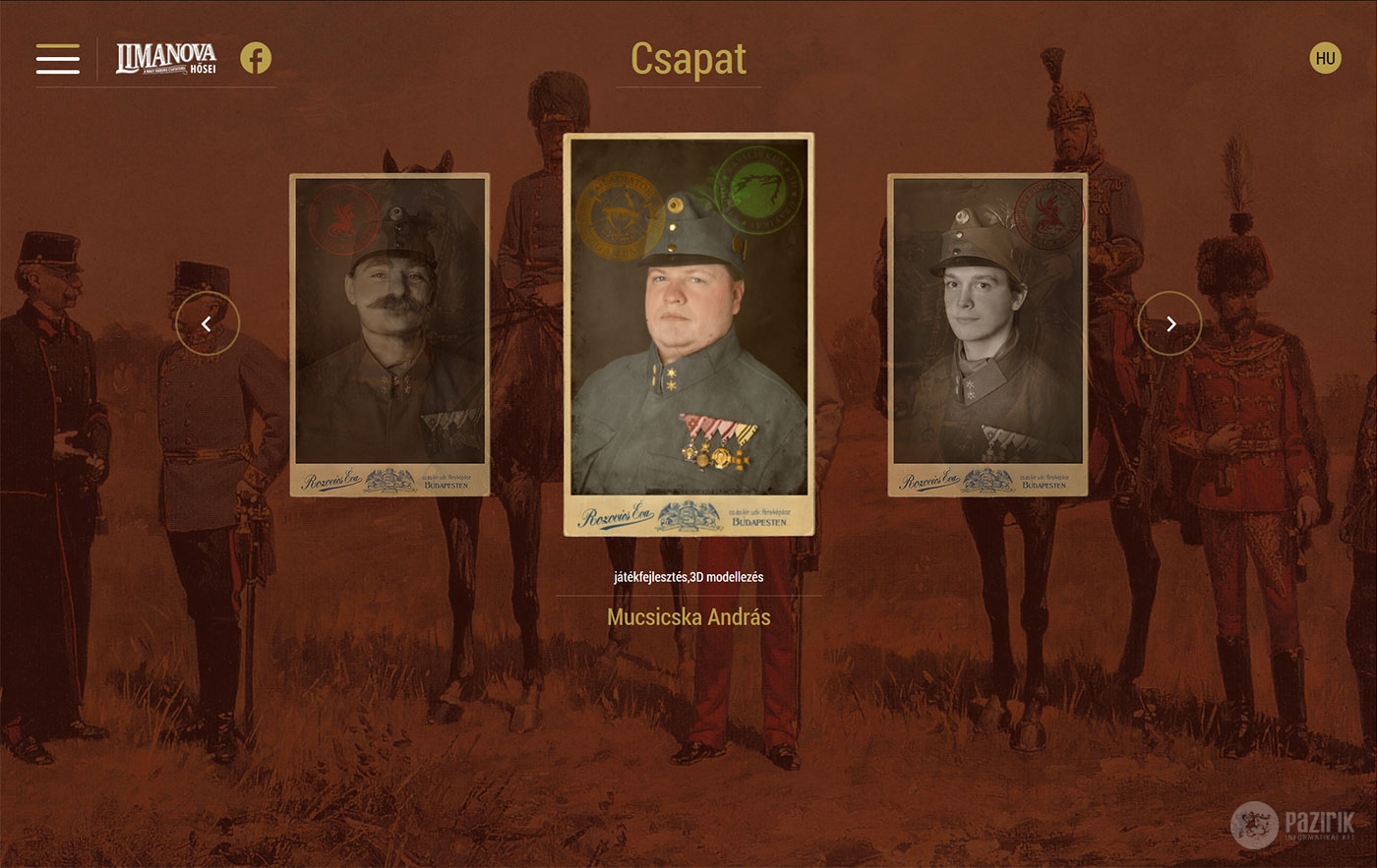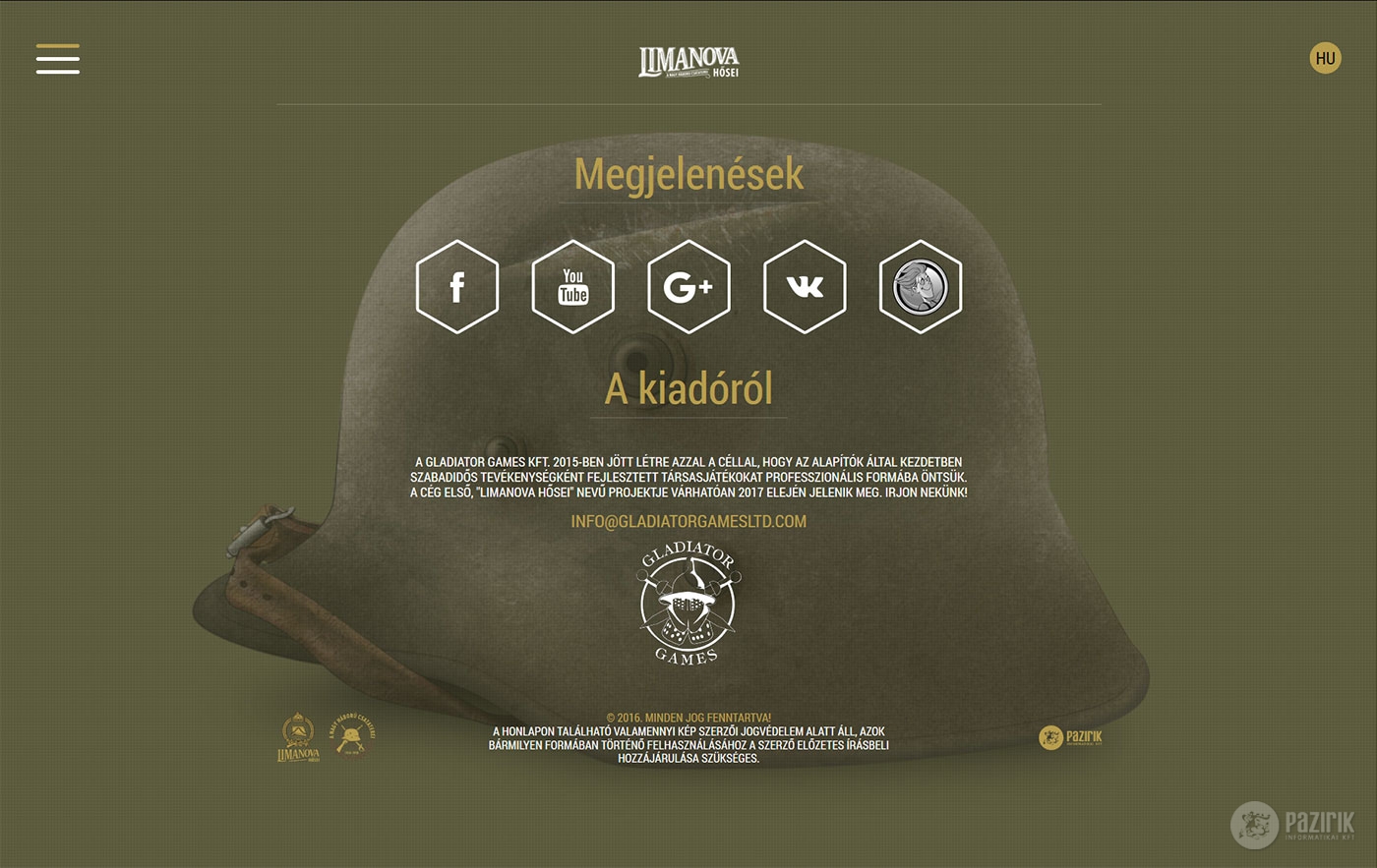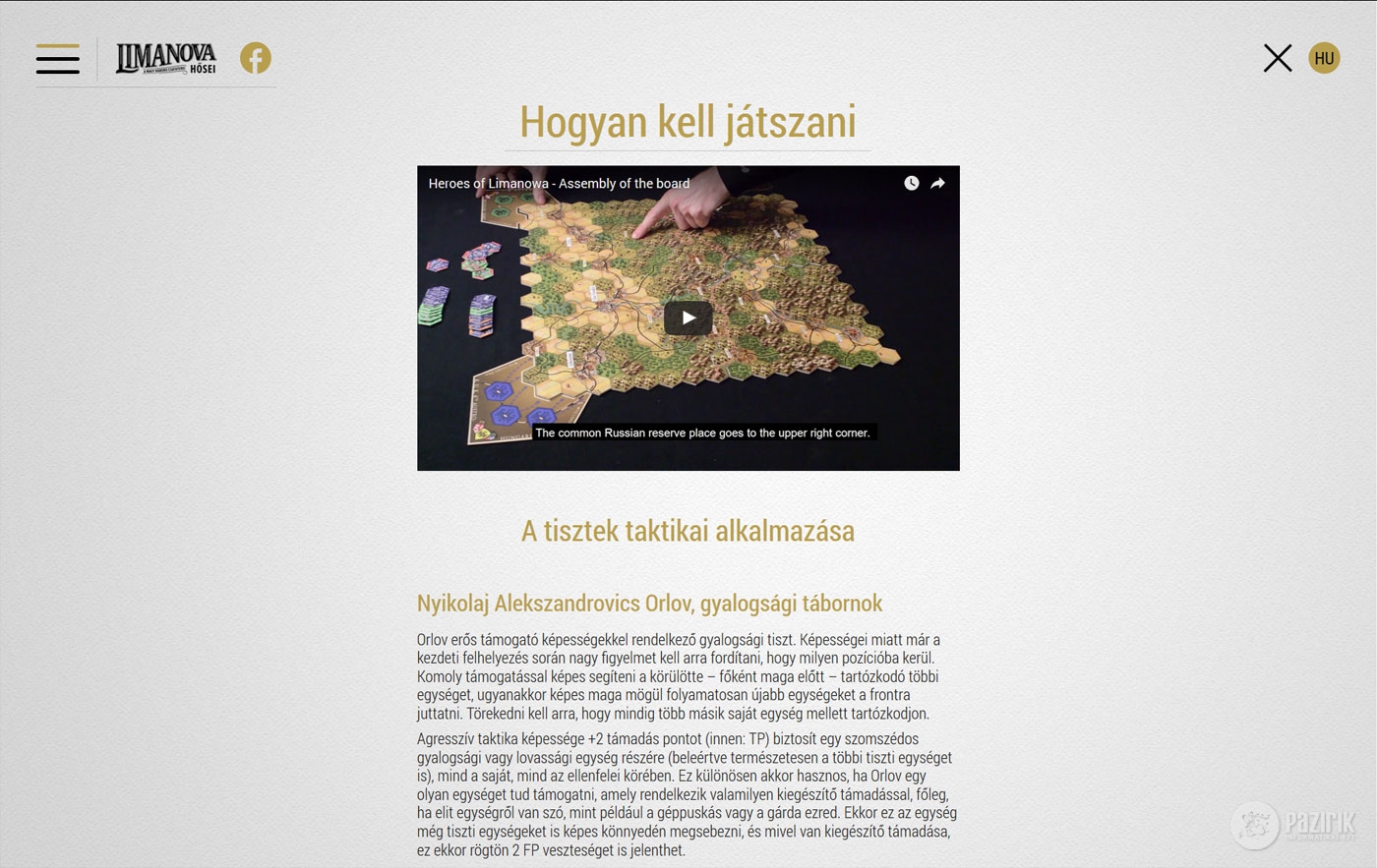 Heroes of Limanova – promotional website for the strategic boardgame
Limanova – where Ottmár Muhr, a legendary Hungarian colonel, died a noble death whilst defending the Jabloniec ridge with his hussars until their last breath against the Russian aggressors.
Limanova – where the tide of war turned following the battle, and the Central Powers launched their offensive breaking through the frontlines near Gorlice and bringing long awaited victory about.
Limanova – where we can re-enact the sanguinary battle of the First World War and can attempt to rewrite history. Will the Monarchy halt to the 'Russian steamroller'? Or will this time the soldiers of the Russian Empire leave the field of battle victorious?We present the Heroes of Limanova boardgame via a stunning website. It is a true teaser for adventure gaming fans with beautiful graphics and animations. The site displays the course of the battle and also provides a detailed manual of the game, the units involved, as well as interesting background information unavailable from elsewhere.
Click here to view webpage.
Client

Digital Legendárium Kft.

Tags
Open Project