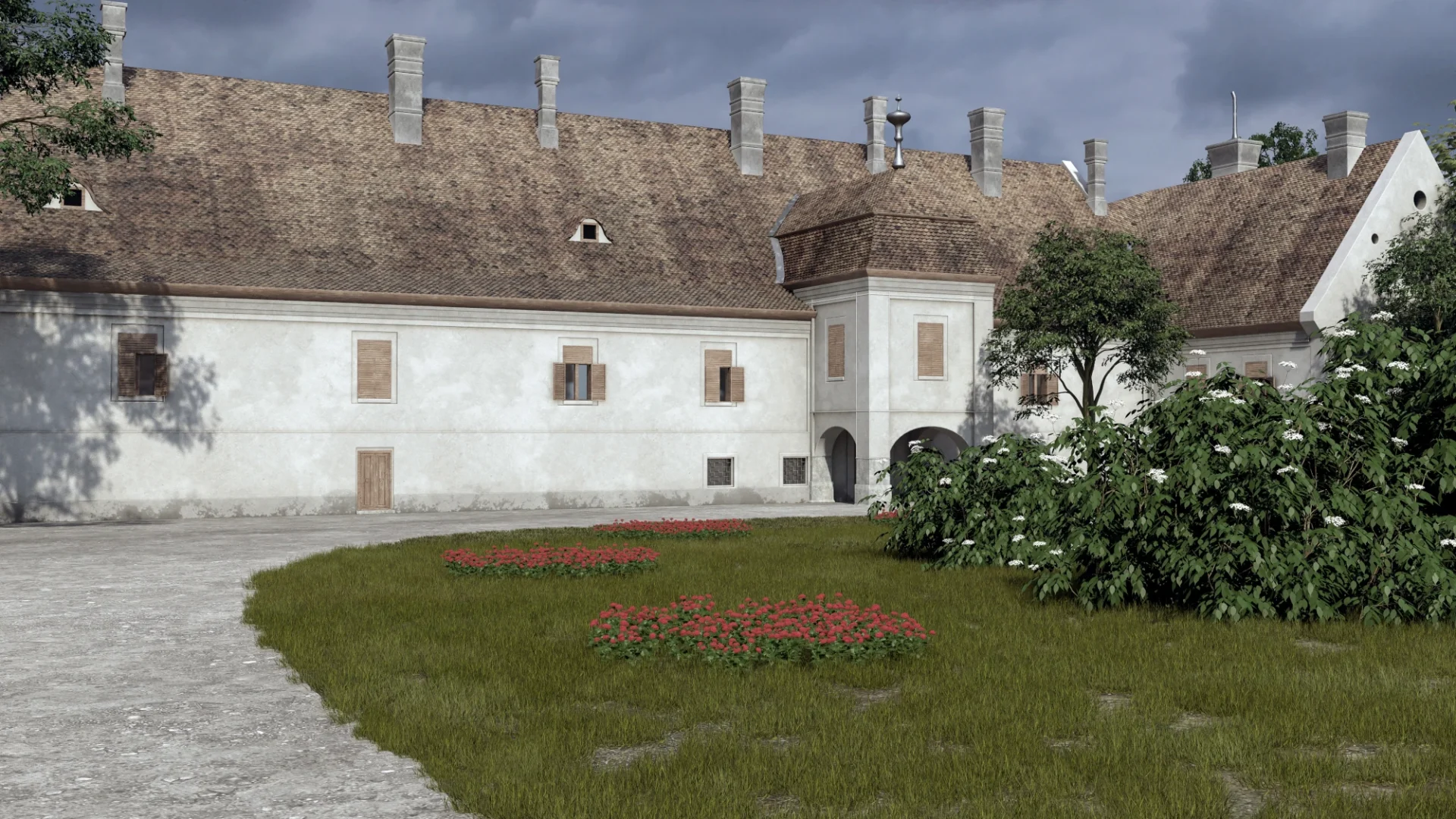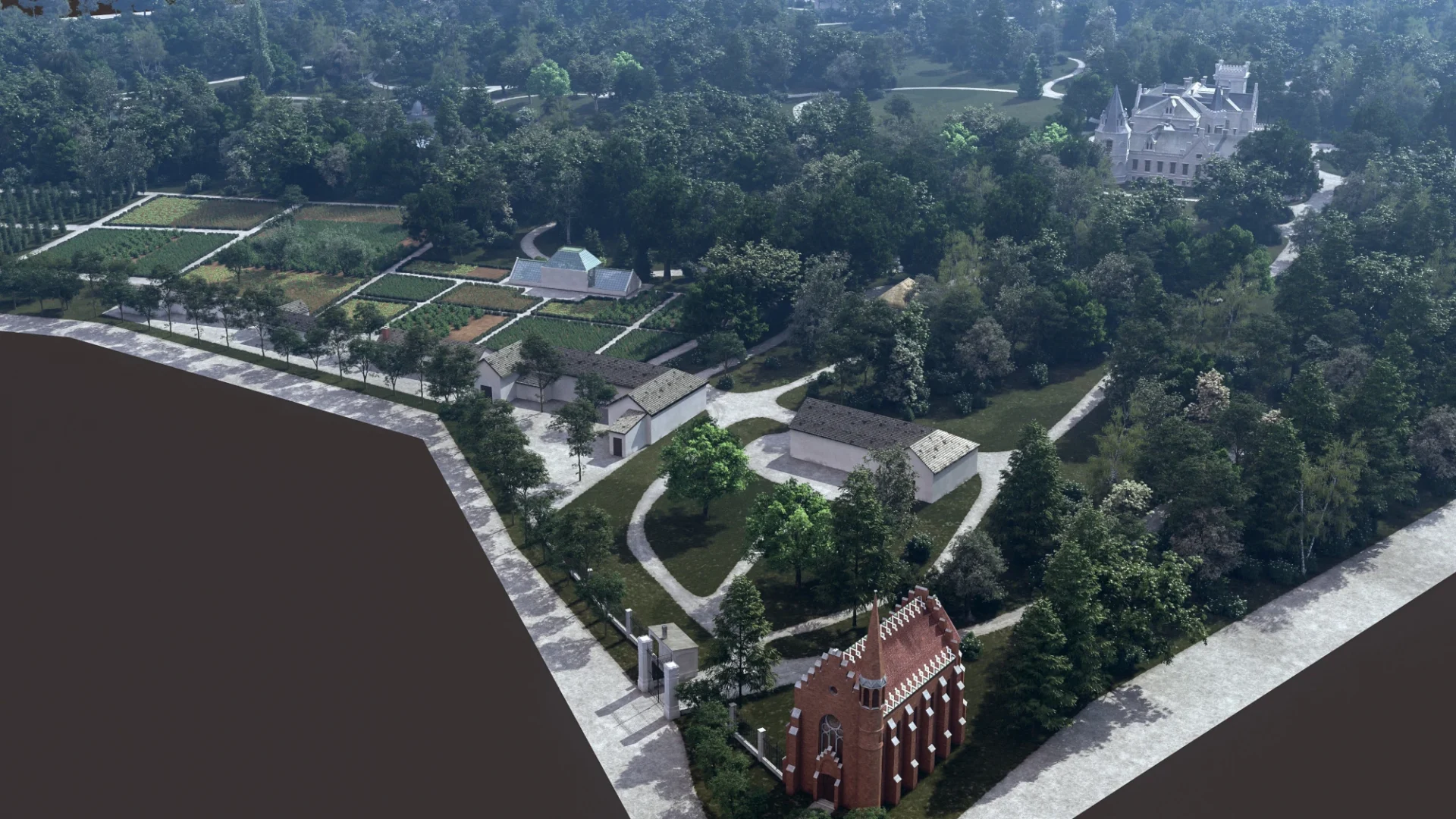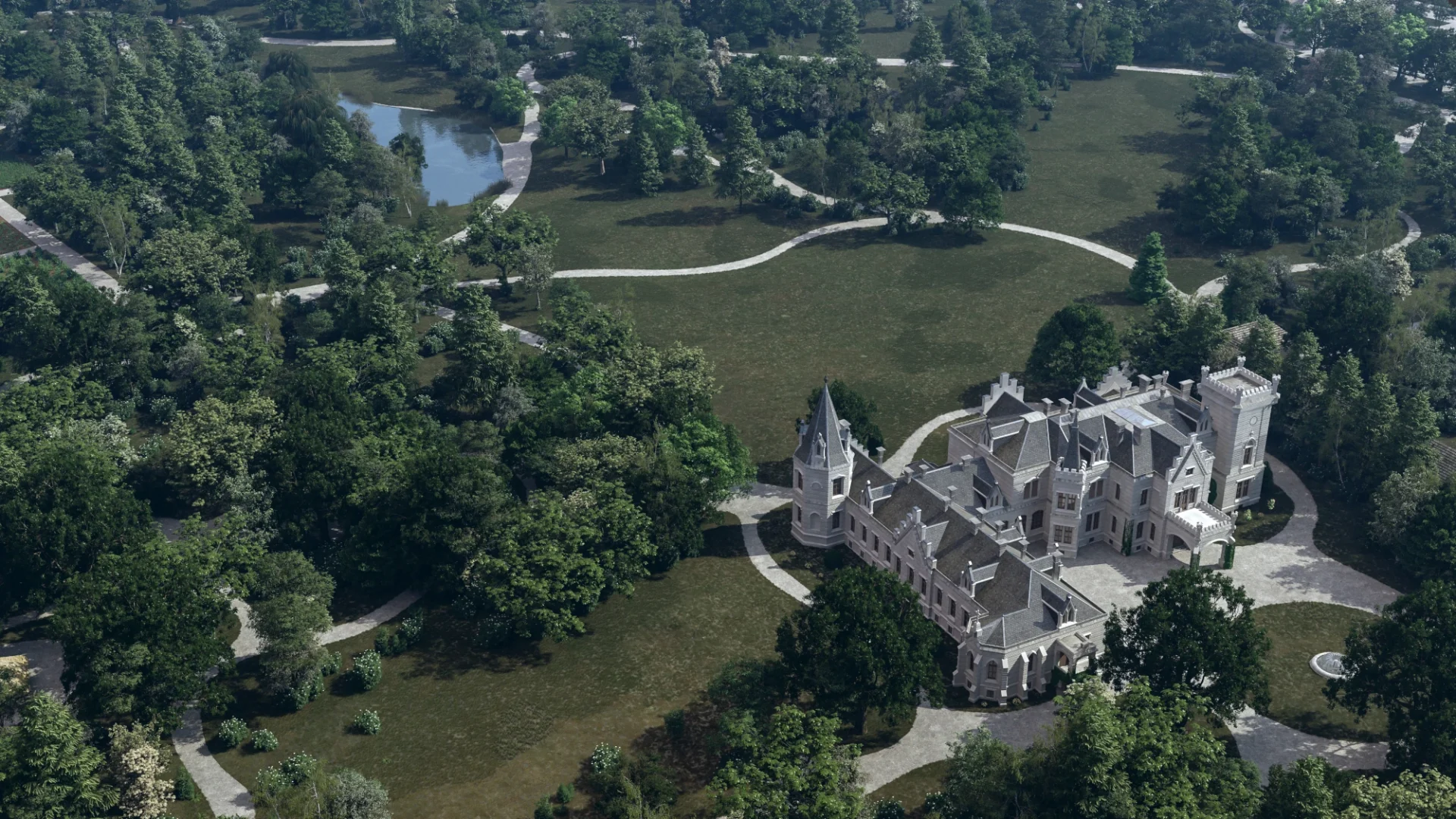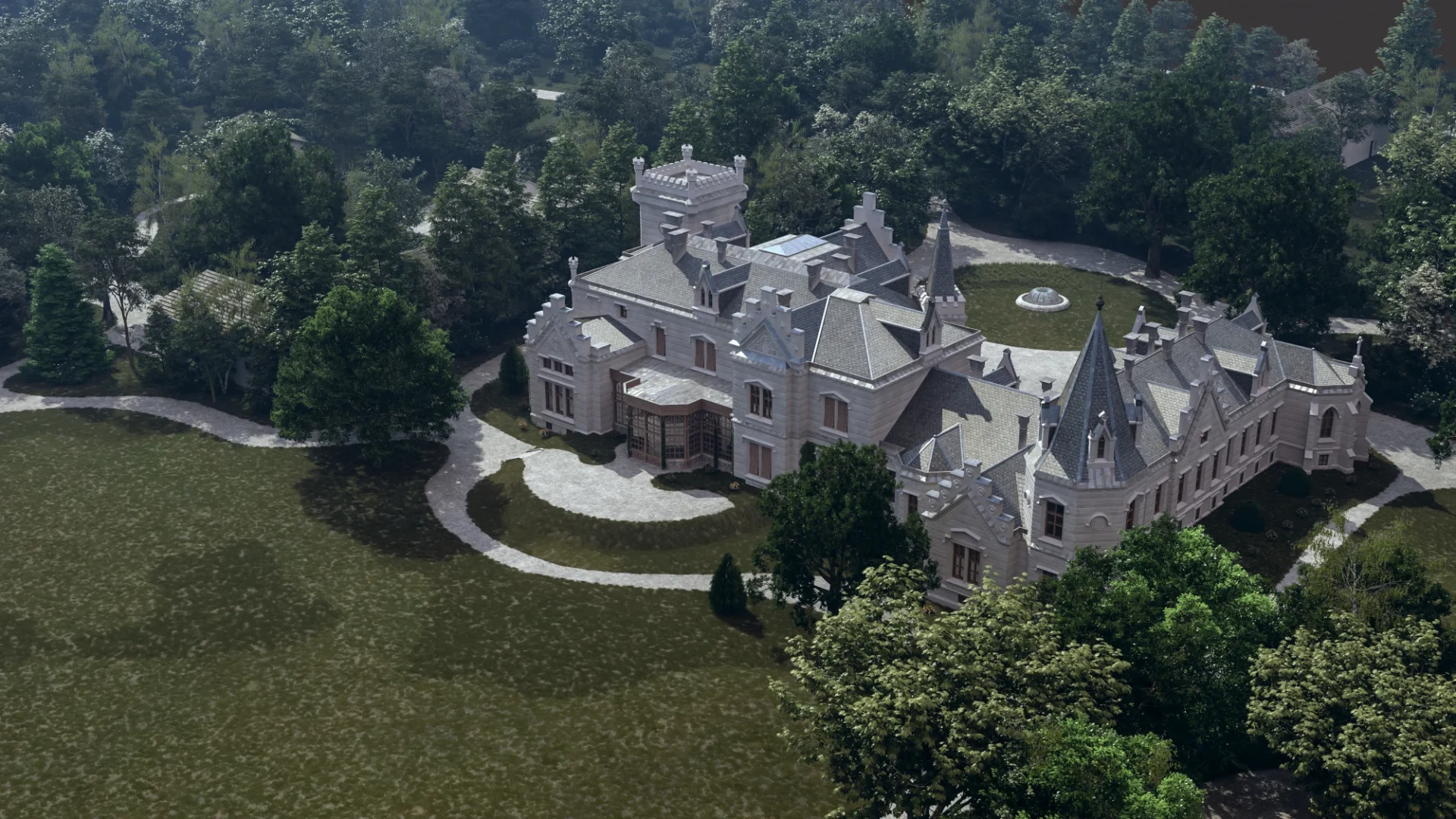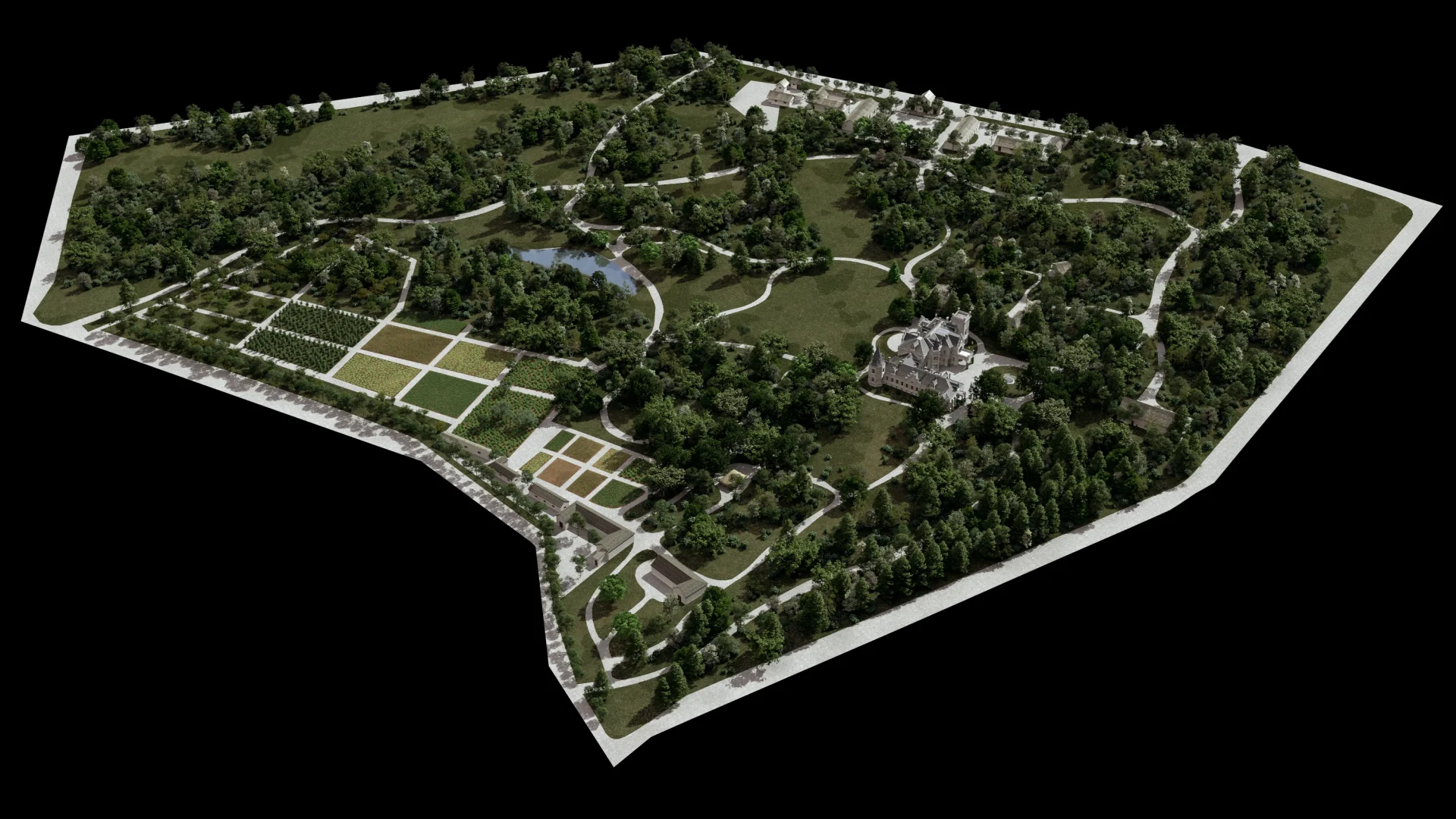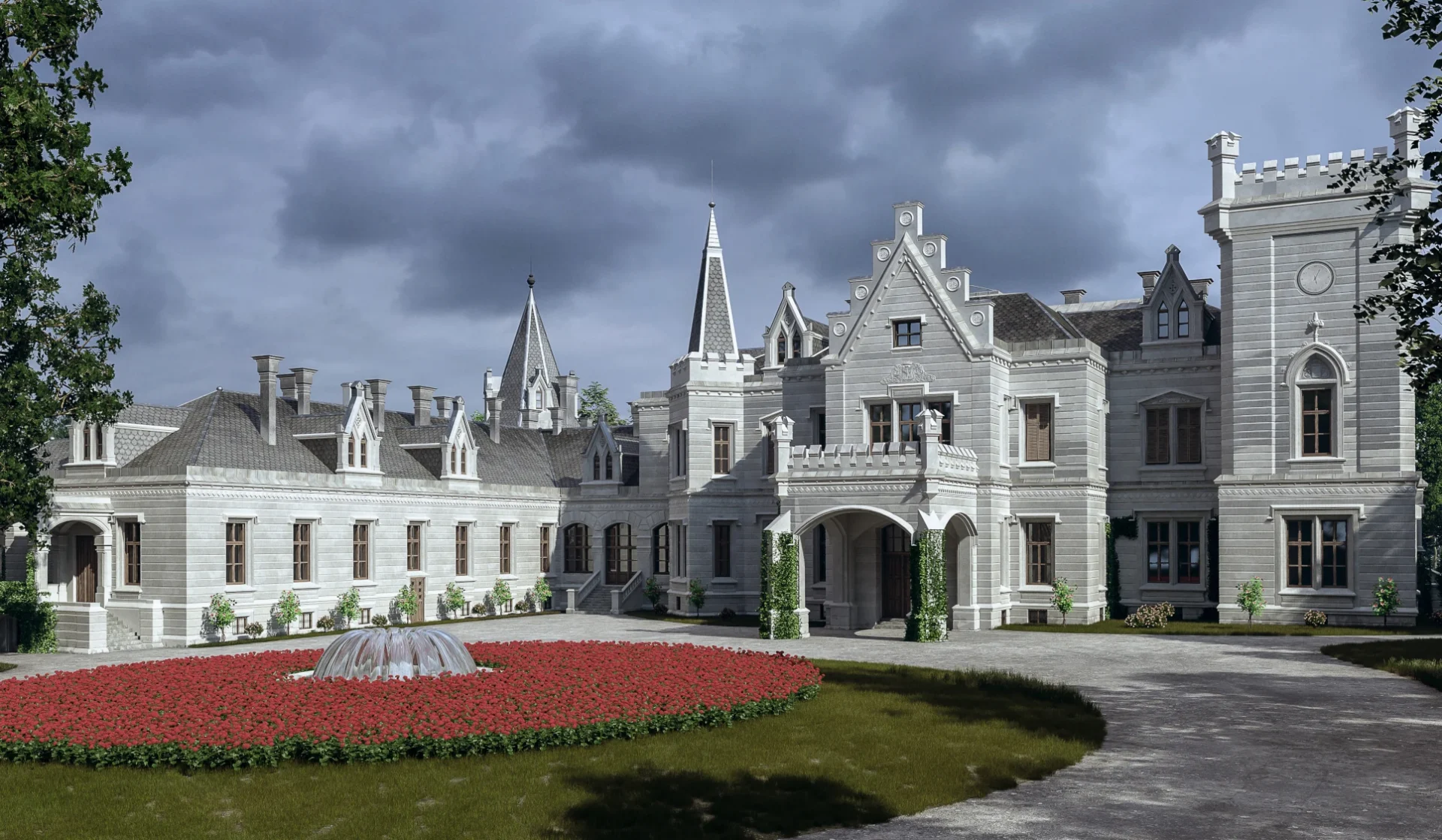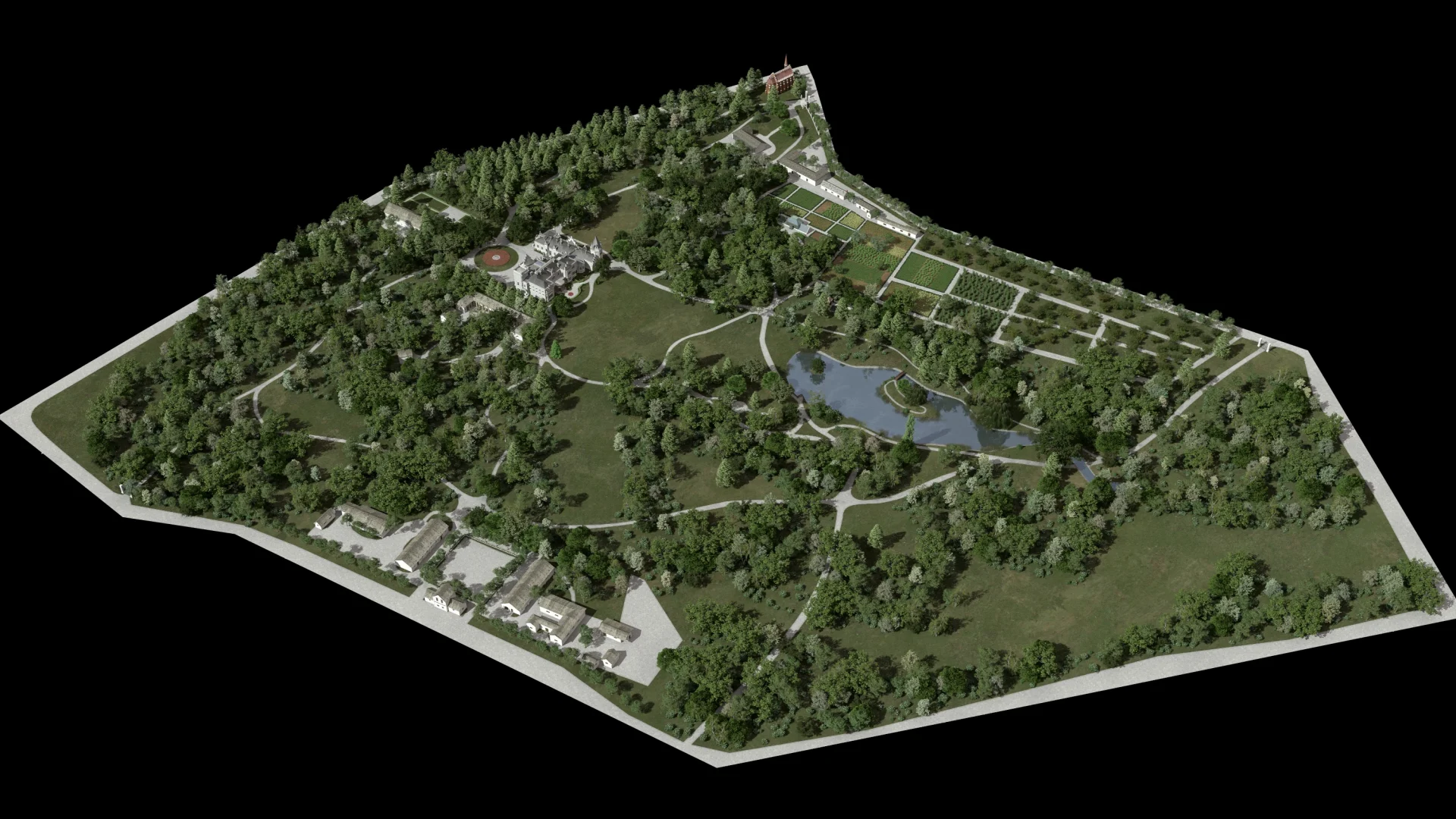 Residence at Nádasdladány
The ancestors of the Nádasdy family owned lands in the area as early as the 14th century, the Schmidegg counts acquired the Ladány estate in 1736, Lipót Nádasdy bought it from them in 1851, and then established the new center of his estates here. At that time, there was a small Baroque mansion on the estate, the first period of our theoretical reconstructions evokes this building. The former Baroque mansion was rebuilt in Tudor style in 1873 based on the plans of architect Nándor Hübner from Székesfehérvár and imperial and royal architect István Linzbauer from Budapest. Our reconstruction model was also made from this era. Finally, in 1880, the building complex was rebuilt again, this constitutes the 3rd era of our reconstructions, which we made within the framework of the NKVP project, the experts were Balázs Bányai and Mária Klagyivik.
Client

NÖF - Nemzeti Örökségvédelmi Fejlesztési Nonprofit Kft.
Open Project